Cadet Pay Is Now $28. 85/hour
Need A Job NOW?
IMMEDIATE HIRE AVAILABLE!
Now accepting applications for our Winter Academy
$15,000 Bonus for new hire Lateral and Conservation Officers
$10,000 Bonus for new hire Cadets
$10,000 Bonus for new hire Prisoner Transport
$1,500 Bonus for new hire Police Service Aides
Applicants employed by the City of Abq. as a sworn officer in prior 8 years do not qualify for the sign on bonus
Call us for details (505)343-5040
Prisoner Transport
For more info. Call (505) 924-8354
Three Step
Application Process
Step 1
Fill out your application. Recruiters are available to assist in applying. Select a testing date and complete the required paperwork.
Current Openings (all testing 2 days)
October 21-22, 2023
November 4-5, 2023
November 18-19, 2023
Step 2
Attend Testing Weekend
Nelson Denny Exam (Day 1)
Written Psychological Exam (Day 2)
Turn in completed Personal History Statement and paperwork
Step 3
After testing, you will be assigned a background detective and will complete the following.
Background investigation
Polygraph
Psychological Evaluation
Chief's selection
Medical exam and drug screen
Physical Assessment (4 weeks prior to the start of the Academy)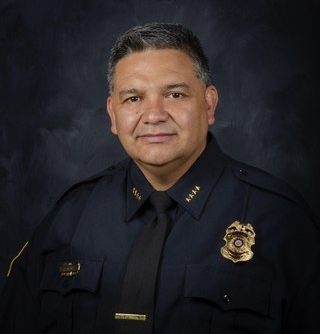 About The Chief
Harold Medina received a Bachelor's degree with a double major in Biology and Criminology through the college of Arts and Science from the University of New Mexico in 1994. He became a first-generation college student and graduated within four years. He continued his education, attending the Police School of Staff and Command with Northwestern University. Medina is currently serving the Albuquerque Police Department as Interim Chief.
He believes in principles that are focused on community and law enforcement partnerships, problem solving, and transforming the department to help create a strong bond of trust with the community. Medina believes in strong customer service in order to create a program based on community policing. He introduced and developed several first-time programs that emphasized on outreach to local youth. He strongly believes in working with the community to educate and have an understanding of community-oriented policing. In the winter of 2014, after serving 20 years of being a sworn officer, Medina retired from the Albuquerque Police Department as a Commander. He started his police career in November of 1995, when he graduated from the Albuquerque Police Academy. During his career, he was a patrol officer for 9 years. Medina was promoted to Sergeant in 2004 where he became involved with the Albuquerque Police Department Party Patrol. During his time with Party Patrol he focused on decreasing illegal sales to underage youth. This proactive approach brought compliance rates in the Albuquerque area up to 95%. He also focused on providing prevention and intervention education strategies to the local Albuquerque high school students. This included partnerships with the schools, teachers and laws enforcement with a focused presentation of alcohol awareness to students.
In 2007, Medina was promoted to the Lieutenant rank and remained there for 2 years. He worked closely with community partners such as Mothers Against Drunk Drivers, and was recognized by them in 2008 for the leadership of Party Patrol; his program won the Hero's award for that year. In the fall of 2009, he transferred to the Property Crimes Division. During the next 19 months through the use of community poling principles he created partnerships with community stakeholders, and increased internal communication and cooperation. During these 19 months, property crimes saw double-digit reductions in many areas.
In 2011, Medina was promoted to the rank of Commander. His philosophy was to help improve public trust and community partnerships. These initiatives led to the continued success in the reduction of property crimes in the Southwest Area Command. He was honored as the Uniformed Officer of the month as a patrol officer three times. He received the Uniformed Officer of the Year for the Albuquerque Police Department in 2004. Mothers Against Drunk Driving honored him with an individual Hero's Award for his work in preventing underage drinking in 2007.
In 2014, Medina retired from the Albuquerque Police Department and shortly thereafter became the Chief of Police for the Pueblo of Laguna.
In December of 2017, Medina was appointed to Deputy Chief for the Albuquerque Police Department and currently oversees the Field Services Bureau. He strongly follows the principles of community oriented policing and has begun implementing Community Engagement, Partnerships with Business Coalitions, Youth and Elderly Outreach within the Albuquerque Police Department.
In September of 2020, he was upgraded to Interim Chief of Police for the Albuquerque Police Department.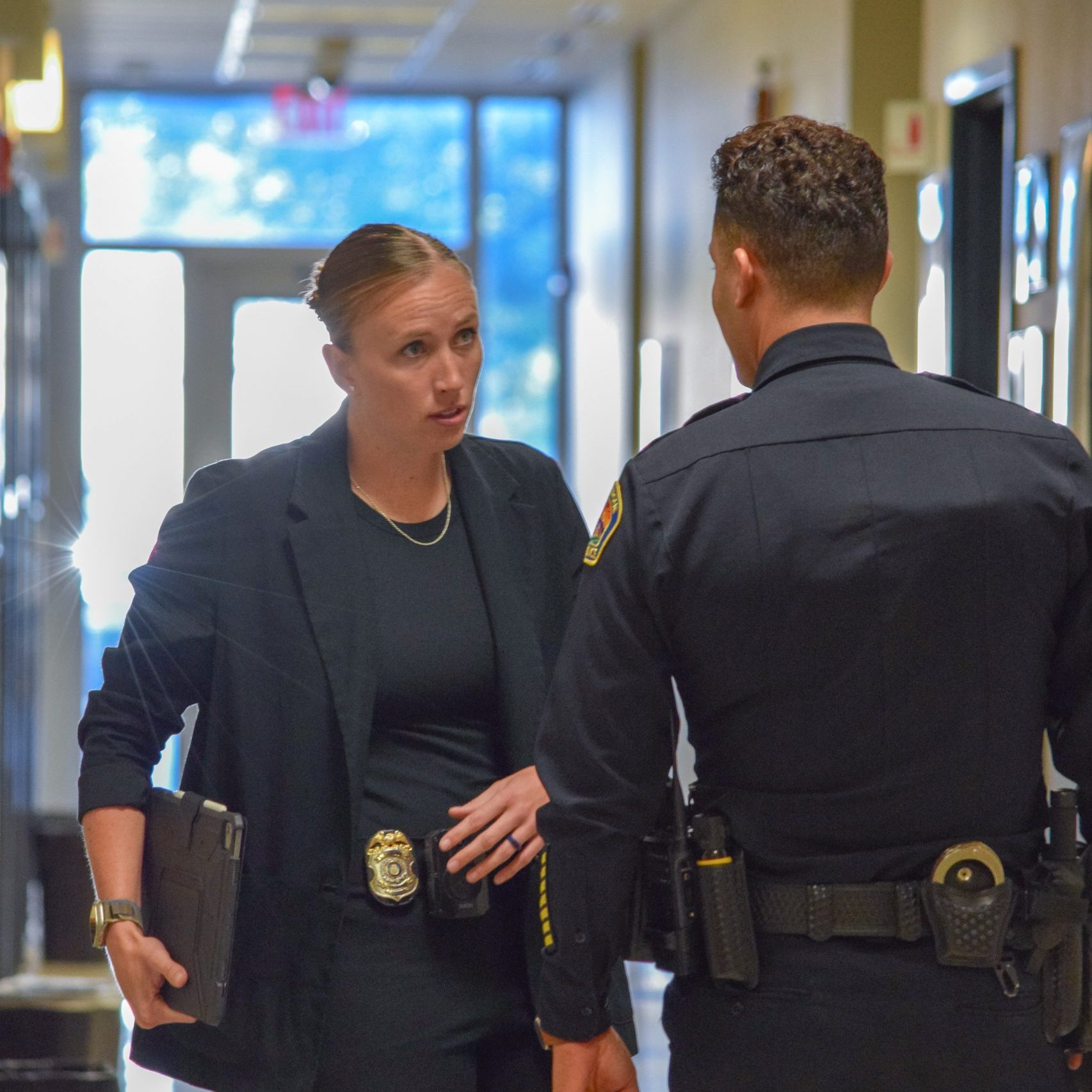 Compliance/Oversight
Division created to promote transparency and compliance with the Department of Justice.  This includes review and creation of policy as well as statistical analysis of policy compliance.
Internal Affairs, Force Division
The I.A. Force Division is responsible for investigation use of force and provide training and guidance to police officers.
Academy Division
The Police Academy Division includes Basic Training, Advanced Training, Recruiting/Backgrounds and Field Training and Evaluation Program.
Internal Affairs Professional Standards
I.A. Professional Standards oversees department complaints and policy violations including investigations of police misconduct.
Crisis Intervention Section
The Crisis Intervention Section includes Crisis Intervention Detectives, who work with mental health providers to offer intervention for those suffering from mental illness.  C.I.U. also includes the mobile crisis team for on the spot care for individuals in crisis.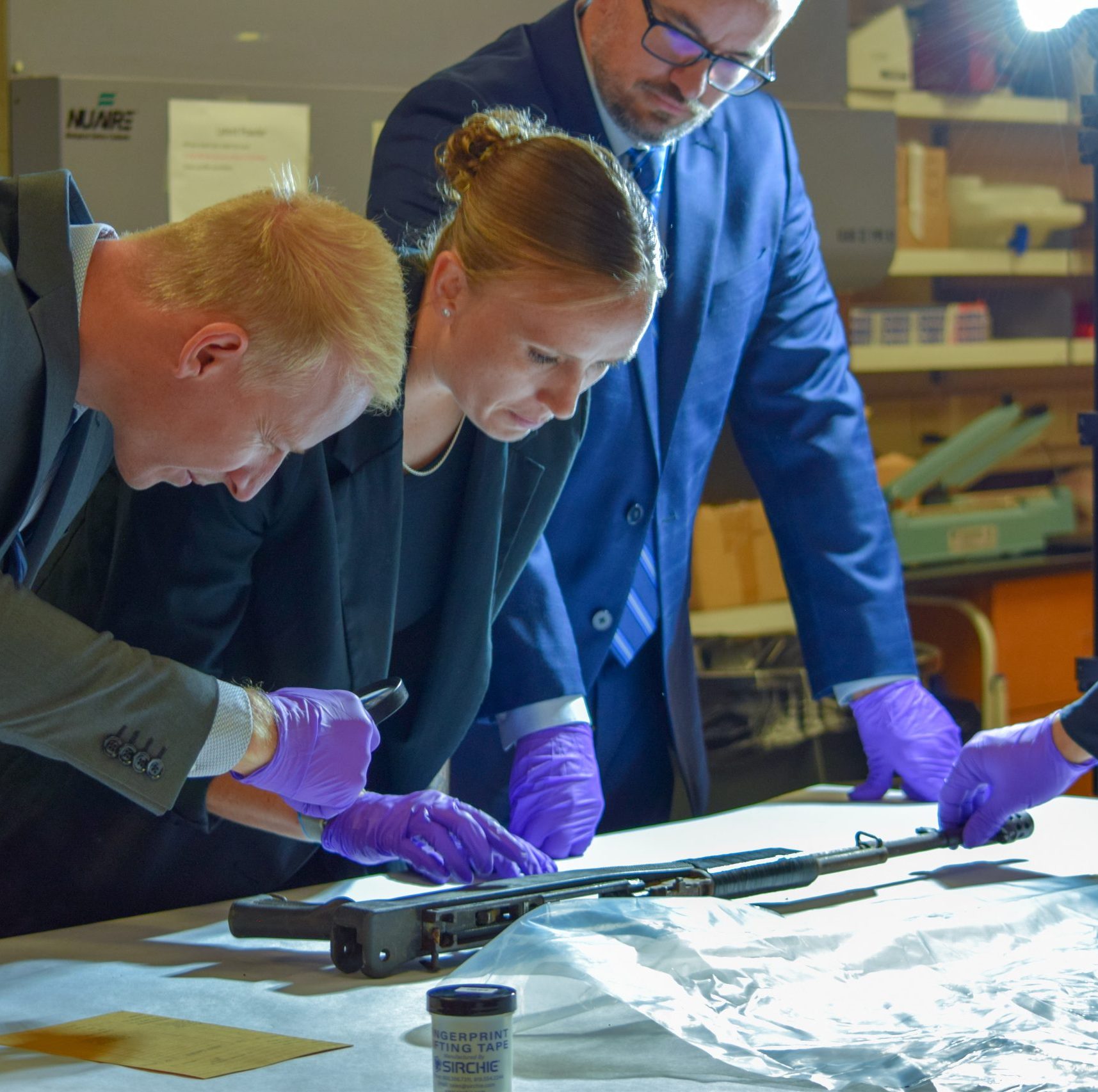 Criminal Investigation
The Criminal Investigation Division  oversees investigations into violent crimes against persons. This division includes the Homicide Unit, Armed Robbery Unit, Missing Person(s) Unit, Sex Crimes, and Crimes Against Children Unit's. 
Criminal Enforcement
Criminal Enforcement Division investigates property crimes such as auto-theft, and organized property crimes.  This also includes APD's various "IMPACT" teams who work closely with Field Services for a variety of street level investigations.
Investigative Services
Under Investigative Services, you will find APD's Gang Unit, Gun Violence Reduction, and other support divisions that assist with investigations.  Also included is APD's Narcotics Unit and Intelligence Units.
Scientific Evidence Division
The APD Crime Lab is housed under the Scientific Evidence Division.  This includes the Major Crime Scene team who respond to violent crimes to collect and categorize evidence.  The evidence then goes to the Metropolitan Forensic Science Center for processing through one or more of APDs various evidence technical analysts.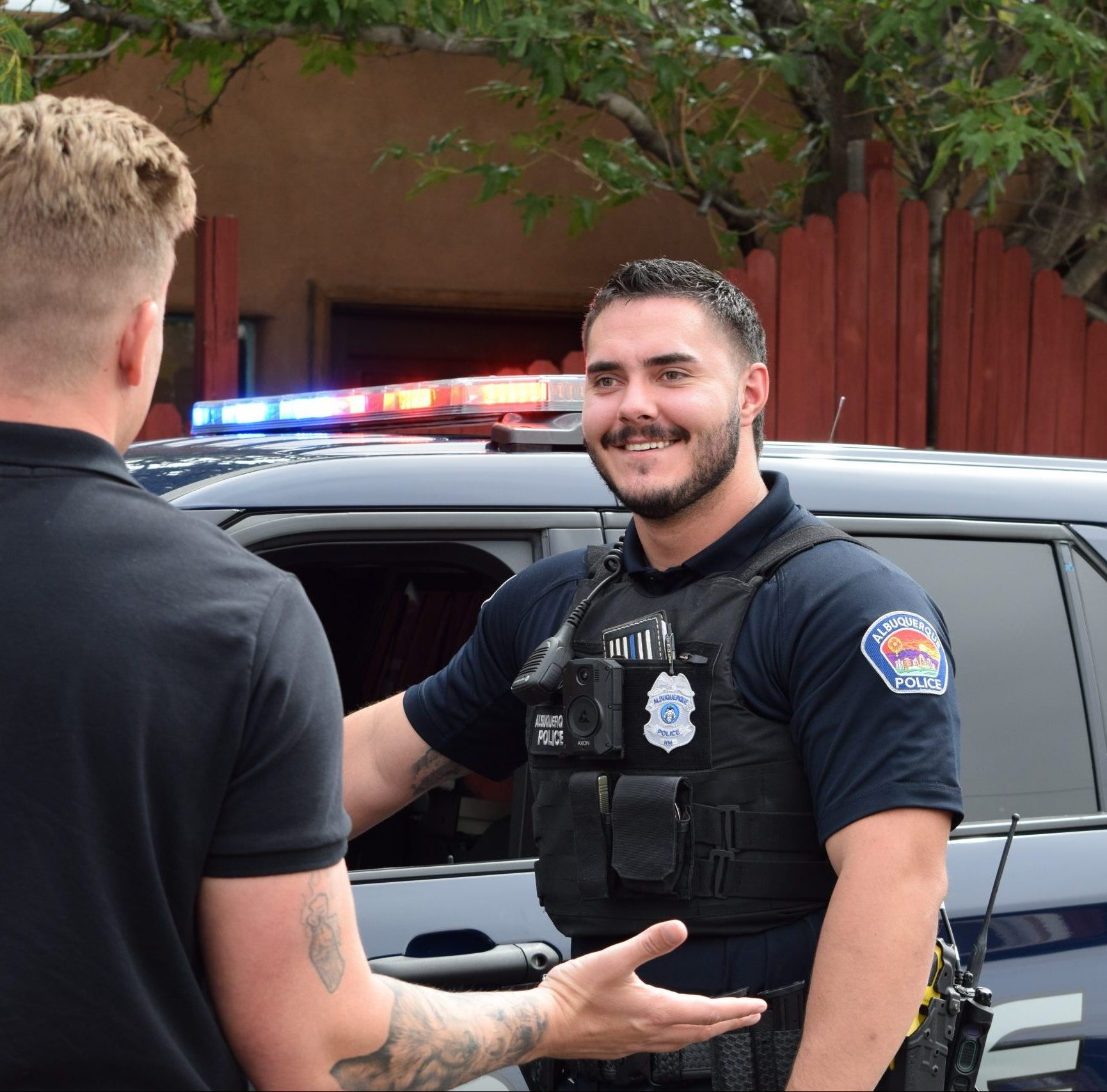 Foothills Area Command
At the base of the Sandia Mountains, you will find the Foothills Area Command.  Foothills is the smallest of the six area commands.
Northeast Area Command
The Northeast Area Command is the most populated of APD's command districts.  It includes both large residential and commercial districts.
Northwest Area Command
The Northwest Area Command was established in 2008 and created to break up Albuquerque's "westside" into two separate areas.  Although broken up from the Southwest area, it is still the largest area Command in the City.
Valley Area Command
The Valley Area Command is the oldest area in the City.  It features the Albuquerque Downtown area, as well as rural districts to the North.
Southeast Area Command
When landing by airplane, you will start in the Southeast Area Command.  This is the smallest of the area commands but houses a large and diverse population of citizens.
Southwest Area Command
The Southwest Area Command was the City's largest police command, but was broken up to create smaller police districts.  This aided in APD being able to provide quicker response times.  This area sits along the Central Avenue corridor as well as Interstate 40.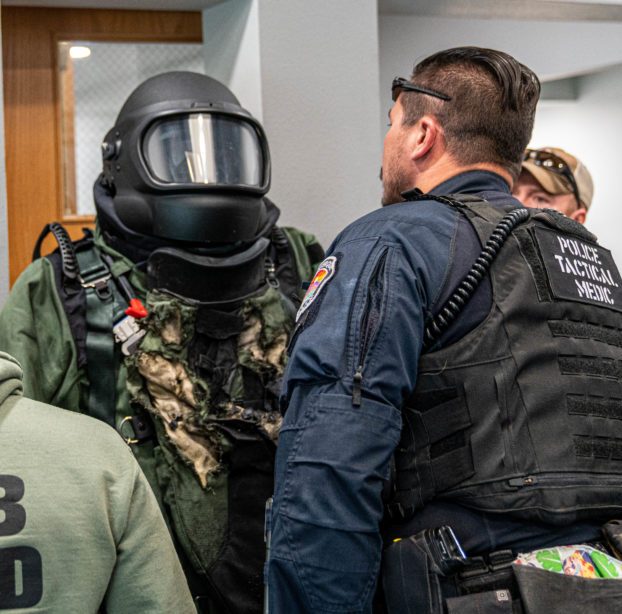 Aviation Division
Aviation officers are housed at the Albuquerque International Sunport.  They are responsible for protecting the Sunport and surrounding area and work closely with federal agencies to ensure federal laws and regulations are adhered to at the Albuquerque Sunport.
Homeland Security Division
The Homeland Security Division includes Homeland Security Unit, Metro Court Protection, Prisoner Transport, Air Support, Horse Mounted, and Open Space Units.  This division closely monitors sensitive areas for security concerns and assigns the appropriate resources necessary to keep Albuquerque safe. 
Metro Traffic Unit
The Metro Traffic Unit protects Albuquerque's roadways by investigating traffic collisions including fatal collisions.  They also run operations to issue citations and encourage good driving.  Included in this division is APD's DWI Unit who enforce drunk driving laws.
Special Operations Division
APD's tactical response teams are housed under the Special Operations Division.  SWAT, K-9, and Crisis Negotiators are all a part of S.O.D.
Emergency Response Team
APD's Emergency Response Team consists of seven teams of eight officers assigned to one sergeant per team.  ERT responds to protests, demonstrations, and civil disturbances to ensure safety of participants and allow for free speech and peaceful assembly.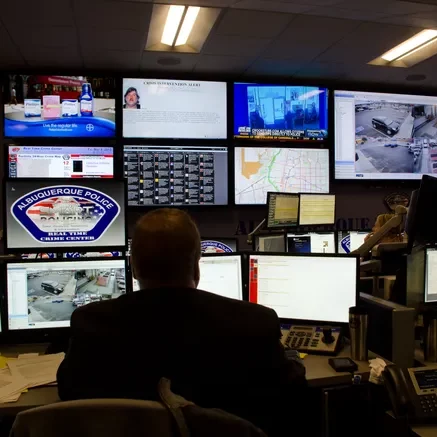 Real Time Crime Center
The Real Time Crime Center is located at APD's Main Police Station.  The "RTCC" operates real time analysis of criminal data basis and other systems to provide officers "real time" information on properties and people to increase officer safety.
Operations Review
Operations Review oversees APD's personnel and automobile fleet.  Operations has a variety of other administrative functions such as equipment and personnel needs analysis.   Op's Review also creates the annual "Officer Bid" where officers select their shifts.
WHICH DESCRIBES YOU BEST?
See what career paths are available based on your skills and characteristics
Touch a patch to learn about the unit!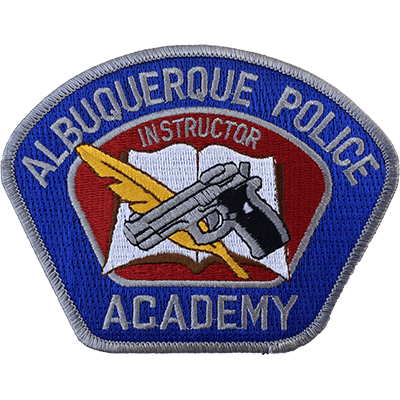 At the APD Police Academy you will receive the best police instruction in the Nation. APD's instructors are highly trained and will give you all the tools you need to succeed in your path as a police officer. Instructors generally work Monday – Friday, dayshift hours.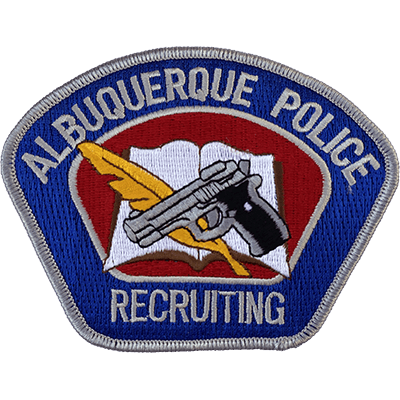 The APD Recruiting Unit is responsible for finding new officers and assisting with the hiring process. Generally the recruiting unit works dayshift Monday-Friday but can work varying hours depending on recruiting events.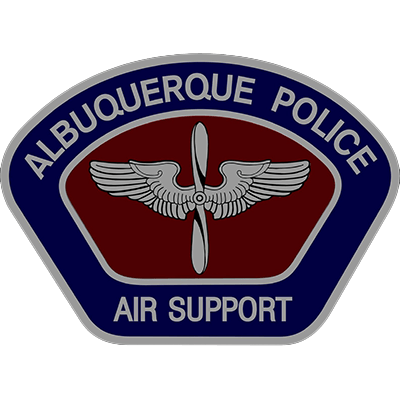 APD's Air Support Unit operates and maintains APD's Aircraft. They will teach you everything you need to know to one day be in the pilot's seat! The Air Support Unit's hours vary greatly and can include dayshift, swing shift, and graveyard.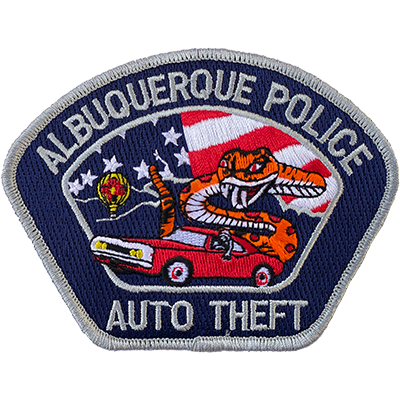 The Auto-Theft Unit works hard every day to locate and recover stolen vehicles, and identify the offenders. The Auto-Theft Unit works varying hours and days to accomplish their goals and are always looking for motivated personalities to join up!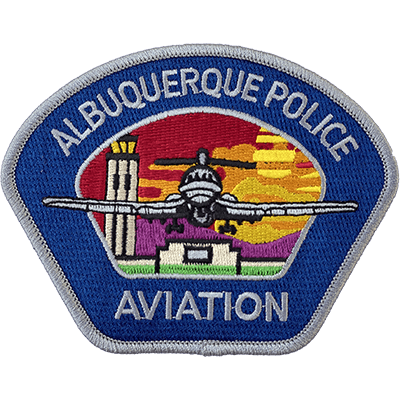 Not to be confused with the Air-Support Unit, the Aviation Unit works at the Albuquerque Sunport. They work hand and hand with federal authorities to provide safety and security to the Albuquerque Sunport. They work Dayshift, Swing shift, and have a Graveyard Shift.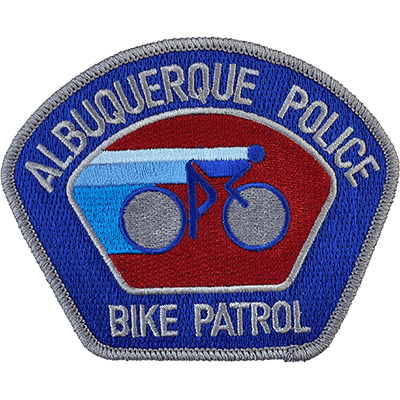 A branch of the Field Services Bureau, the Bike Unit is attached to a dayshift or swing shift Field Services Team. To be a Bike Officer you have to be physically prepared to work "hot spots" in high crime area. To be a bicycle officer, physical fitness is a must.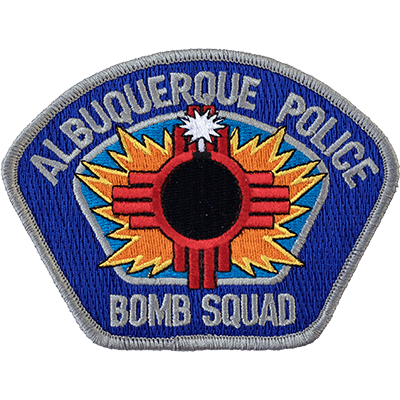 The Bomb Unit works with Federal Agencies as well as being a part of the Tactical Team (SWAT). The Bomb Unit operates a bomb robot and drones to assist with safety and security during bomb emergencies. The Bomb Unit is deployed with the SWAT team due to the utility of the bomb robot in locating suspects in dangerous areas. Be prepared to be on-call 24/7 but generally work a dayshift.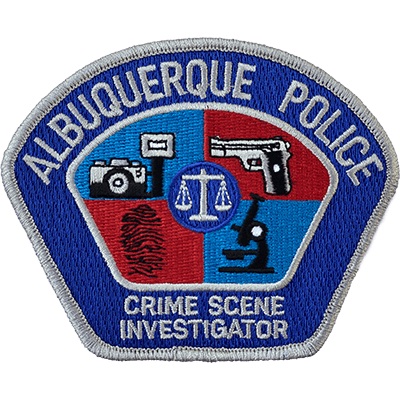 Housed at the APD Crime Labratory, the Major Crime Scene Team is responsible for locating and cataloging items of evidentiary value. Have an interest in photography? Then the Major Crime Unit is for you! Additionally, you will receive a wealth of training in recognizing and gathering evidence. The Crime Scene Team works dayshift, but are an on-call unit who responds when needed.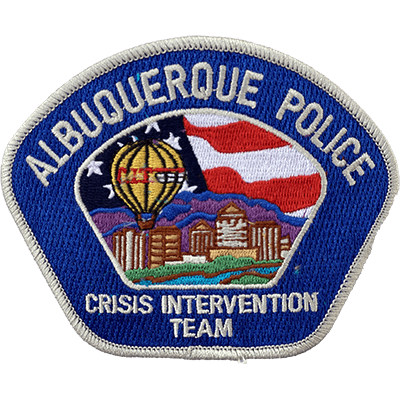 The crisis intervention team has both uniformed and non-uniformed branches. A "CIT" detective is responsible for both training the department in crisis intervention and conducting follow up with subjects suffering from mental illness to ensure they have the resources needed to prevent escalation. The Crisis Intervention Unit also has Mobile Crisis Team uniformed officers who team up with a mental health professional to offer on the spot care for subjects suffering from a crisis. This often means a mental health transport.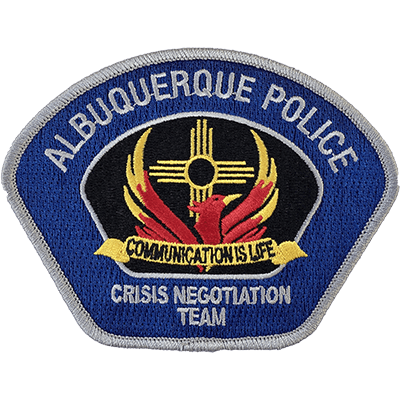 The Crisis Negotiation Team responds to critical incidents where communication needs to be established with barricaded subjects. Verbal de-escalation, patience, and mental stamina is required to be a member. Have what it takes? CNT is an on-call unit who responds when needed.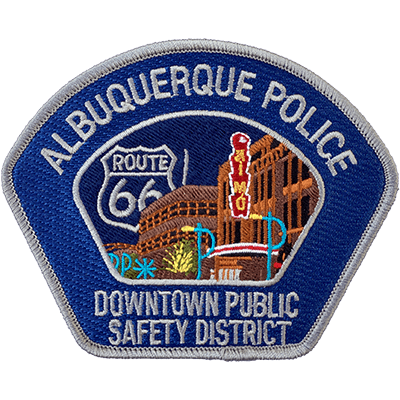 Downtown Officers do it all foot patrol, Bike Patrol, and Vehicle Patrol. They work in the iconic Downtown area to reduce crime and create a safe environment for th Downtown Community. To be a Downtown Officer you must be able and willing to create meaningful relationships with the population of the Downtown Area. Downtown Officers generally work dayshift but will adjust their schedule occasionally for special events.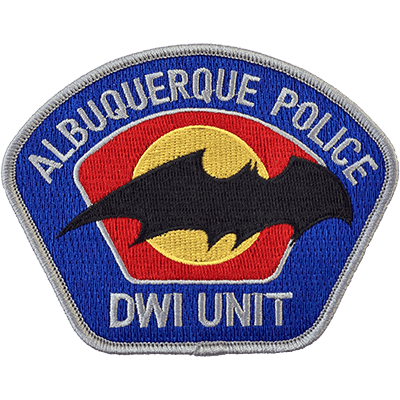 Drunk Driving kills many Americans every year. Be a part of the solutions by joining the DWI Unit and stopping drunk drivers! The DWI Unit Works Swing and Graveyard and most holidays, providing safety and security to travelers on the road. Hard work is a must in this unit.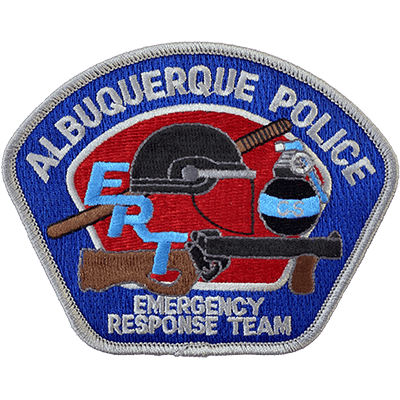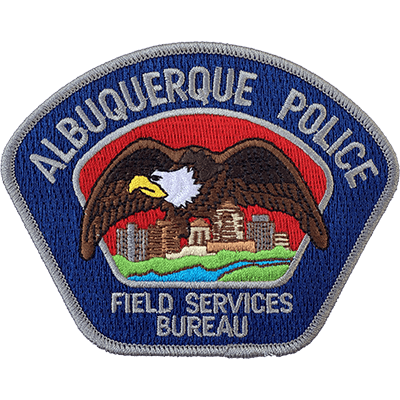 In Field Services you will be on uniformed patrol responding to calls for service. Field Officers work in teams of eight officers who report to one sergeant. Hours and days off vary but are generally four 10 hour shifts on either dayshift, swing shift, or graveyard shift. FSB Officers are the backbone of the department and everything starts with YOU!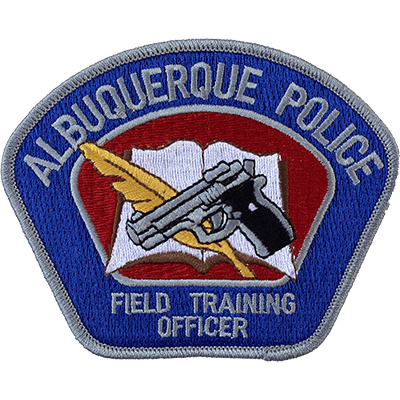 To be a Field Training Officer referred to as "FTO's", you have to be highly motivated and patient. FTO's teach new officers how to do the job. Upon graduating the Academy all officers are assigned to On The Job Training "OJT". Your FTO will guide you through OJT and craft you into a model officer!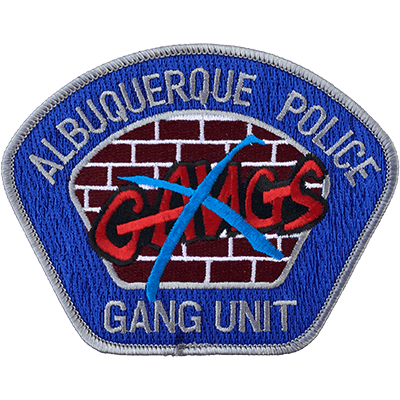 There are over 100 types of street gangs in Albuquerque and they are an all too common source of criminal activity. Identify and arrest violent gang members by joining APD's Gang Unit. Work as a non-uniformed officer to identify and track gang activity. The Gang Unit works varying hours.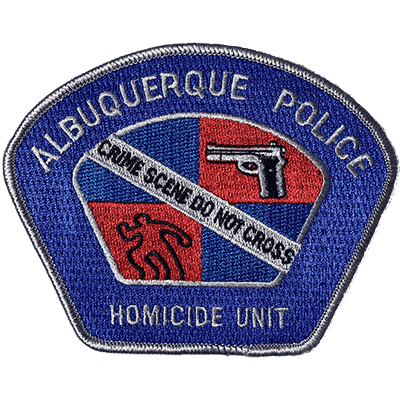 As a non-uniformed member of the Homicide Unit, you will be responsible for bringing justice to homicide offenders. Attention to detail and steadfast nerves are needed to be a homicide detective. To be a homicide detective you have to start out by proving you have the investigatory skills needed to put together complex cases.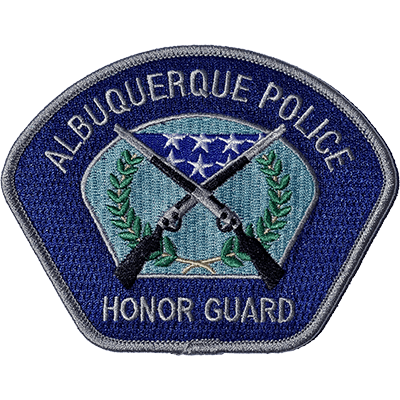 Honor Guard is a collateral duty. Honor Guard Officers must have the ability to prepare a formal uniform and work as a team during a multitude of events such as funeral services, and events that call for flag presentation.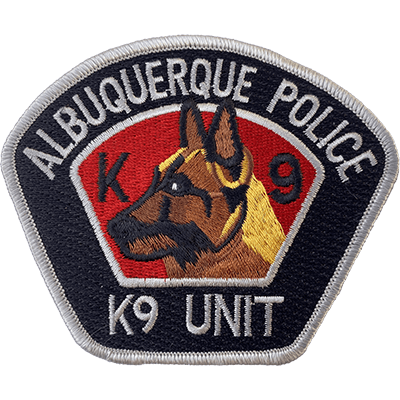 K-9 Officers are a unique part of the Tactical Team. K-9 Officers work alongside man's best friend to locate and take offenders into custody. If you love dogs this is the place for you! See if you have what it takes to be a K-9 handler.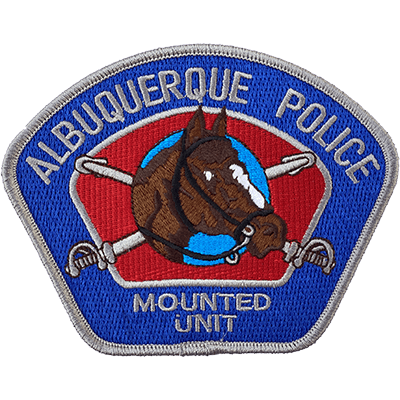 The horse mounted unit is not just for show. The HMU is deployed during protests, demonstrations, and civil disturbances to assist with croud control and management. In addition the HMU performs seek and rescue operations in the City and sometimes partners with other agencies.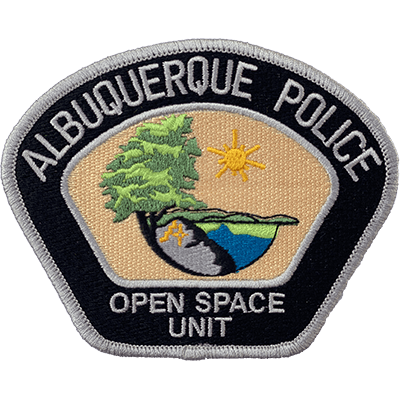 The Open Space Unit responds to calls requiring special vehicles such as airboats, ATV's, 4wheel drive trucks, and mountain bikes. Open Space officers are also tought how to perform rescues from dangerous areas such as mountainsides and rivers.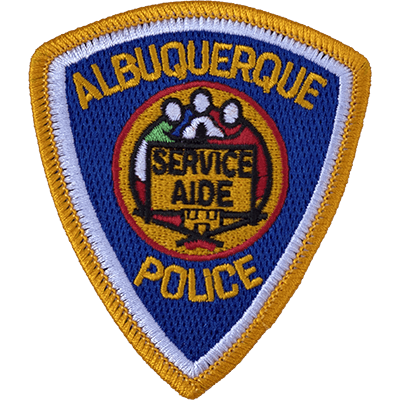 An APD Police Service Aide is a civilian member of APD who wants to learn the basics of what it takes to be a police officers. PSA's handle administrative duties and respond to low priority calls and write reports. Most PSA's join the ranks of APD after turning 21.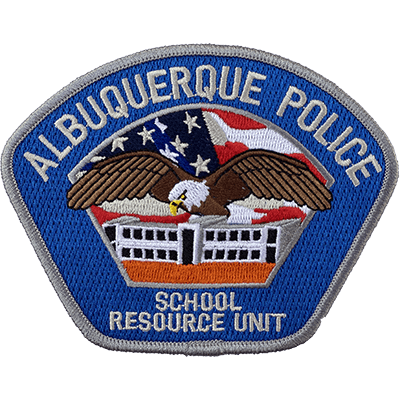 APD's School Resource Unit takes calls at Albuquerque area schools. The SRO unit builds relationships with schools to increase trust in the police department and ensure schools are provide with a safe secure environment. SRO's work dayshift hours.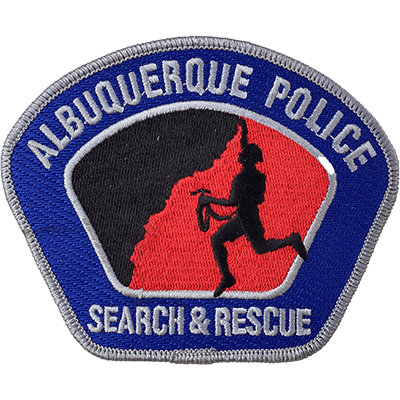 Search and Rescue is a collateral duty. As a member of the search and rescue team you will receive training in rendering aide to those who become lost or stranded in hard to reach locations. Search and Rescue is on an on-call basis, so be prepared to respond anytime you are needed!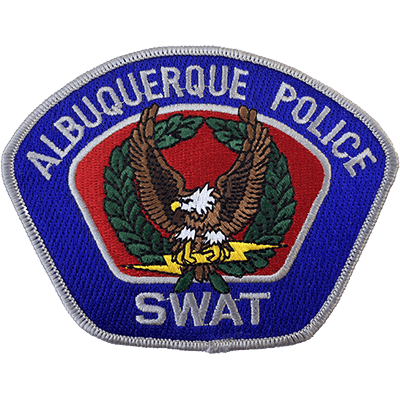 APD's SWAT Team is highly trained and ready to respond at a moments notice. To join APD SWAT you must serve a minimum of five years as an officer and then pass a rigorous fitness test and probationary period. Pass the test and you will be a member of one the most elite teams in the Nation. The SWAT team is on-call 24/7 but normal working hours are dayshift.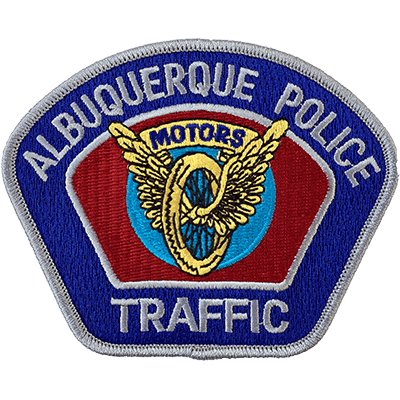 If you enjoy riding motorcycles then the APD Traffic Unit is the place to be. The Traffic Unit conducts operations on APD's roadways to encourage safe driving. Traffic Officers must be able to pass proficiency tests on motorcycle operations and also traffic accident reconstruction. The traffic unit also supports dignitaries who pass through Albuquerue by providing escorts and traffic control. The traffic unit generally works dayshift but sometimes adjust hours for night time operations.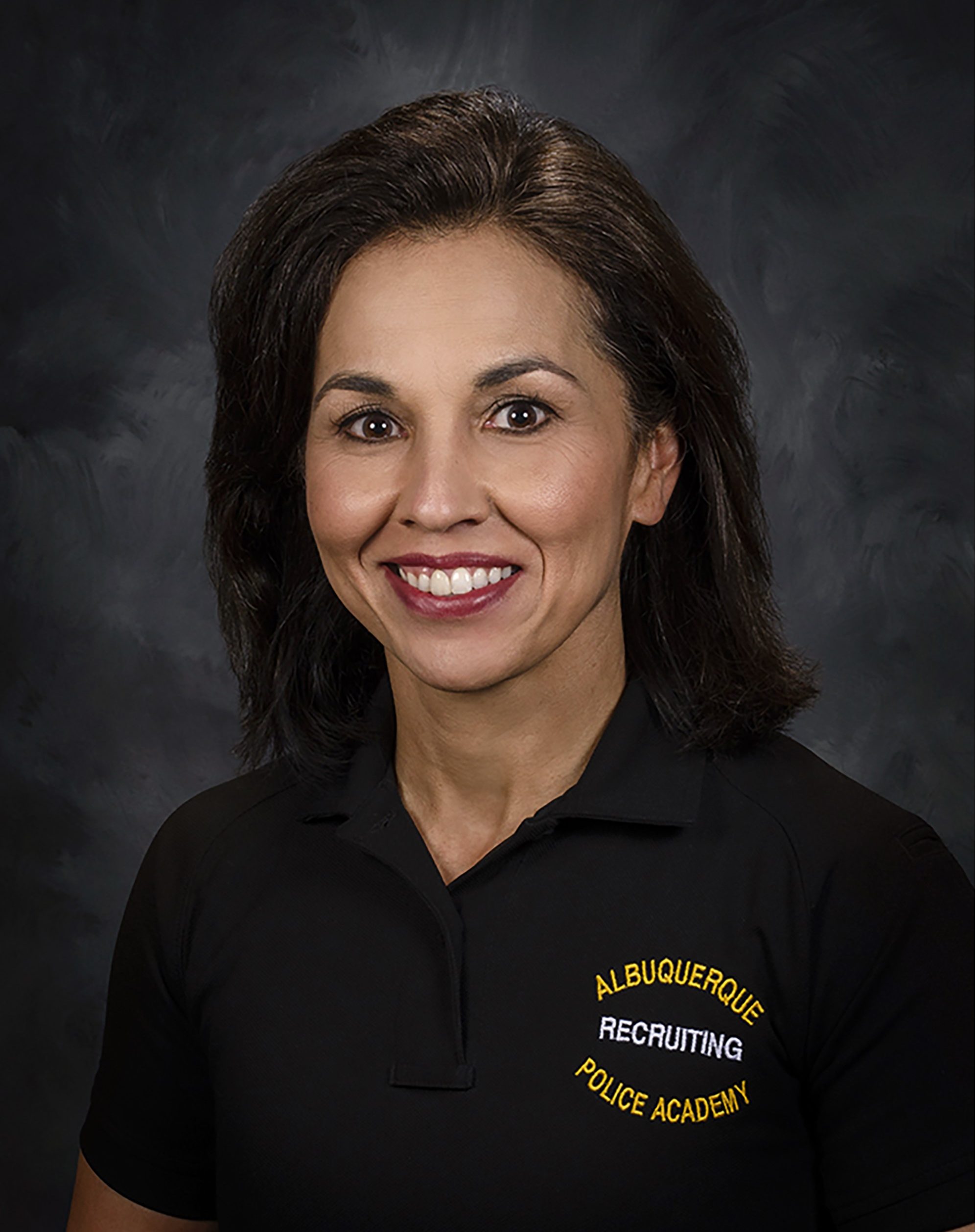 Michelle English
Recruiter/Detective
Michelle English joined APD over 18 years ago.  She spent 6 years as a patrol officer before transferring to the Crimes Against Children Unit (CACU) where she worked diligently to protect victims of child abuse.  After spending 5 years in CACU,  Michelle transferred to the Child Exploitation Detail (CED) for three years.  While in CED and CACU, she was a part-time collateral Background Investigator and member of the Honor Guard.  In 2018, Michelle transferred to the Recruiting Unit.  Michelle is driven to help you join the best department in the nation!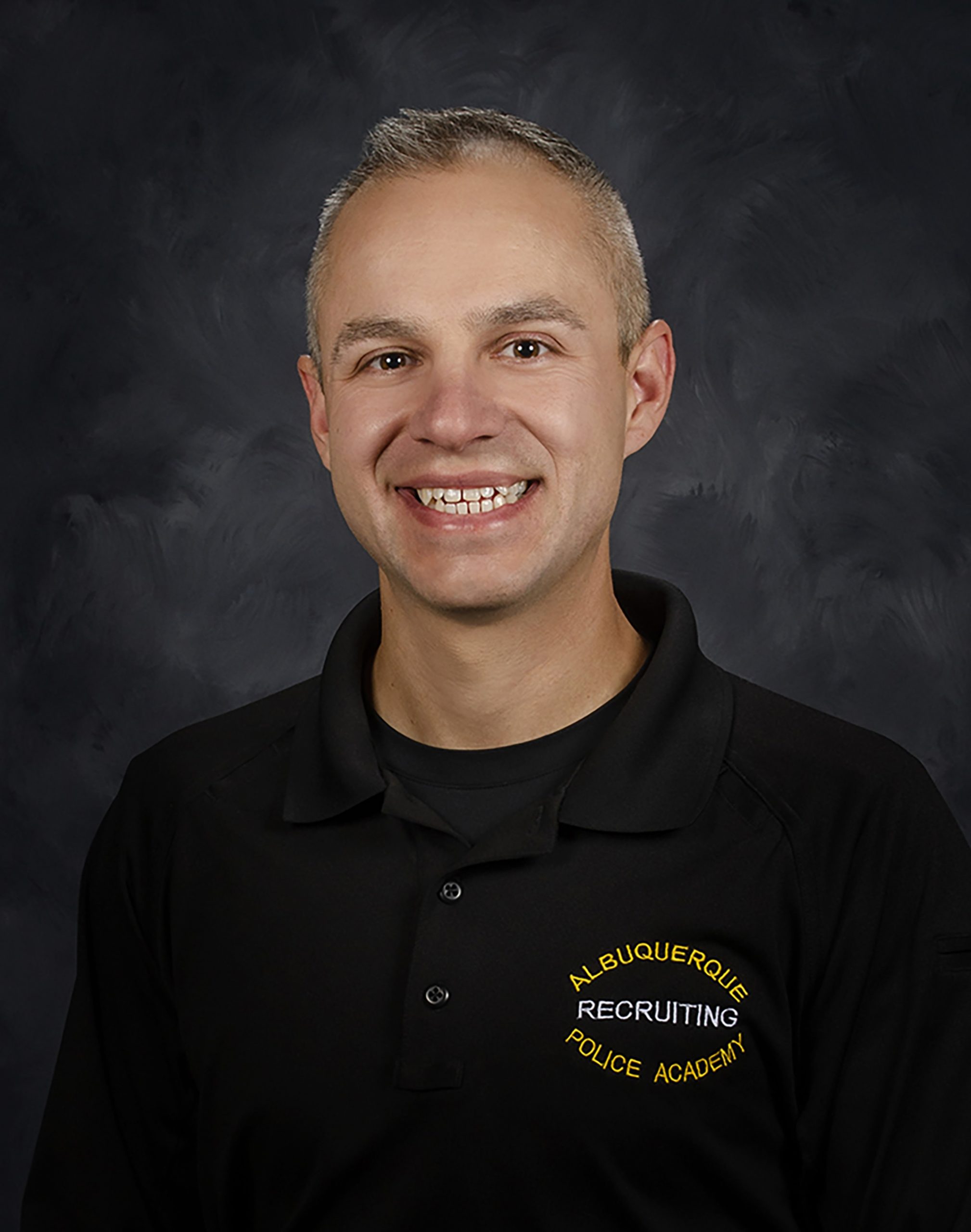 James Demsich
Recruiter/Detective
James Demsich has been with APD since 2007. He has worked extensively in the Field Service Bureau.  Detective Demsich was a Field Training Officer, Emergency Response Team Member, Collateral Diver, and a Bicycle Officer.  Detective Demsich has a wealth of knowledge to share and wants to help you get your career started with APD.  Give him a call to get more info!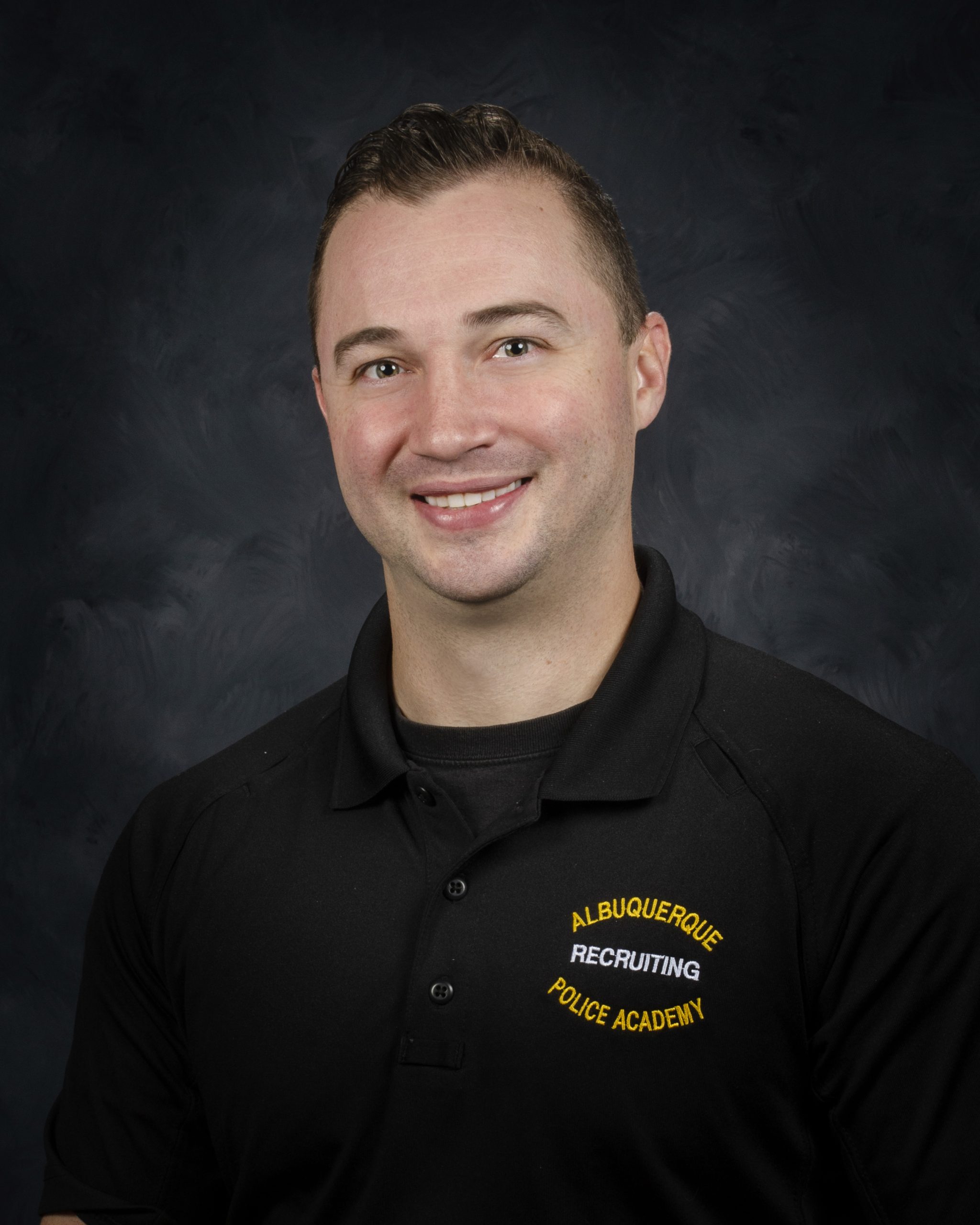 Tim Wolffbrandt
Recruiter/Detective
Tim Wolffbrandt is a full-time recruiter and has colateral duties with the APD Bomb Squad.  Detective Wolffbrandt responds to some of the most dangerous calls an officer can face but does so to protect the citizens of Albuquerque!  Detective Wolffbrandt not only serves our City, he also serves our Nation as a member of the Air National Guard.  Contact Detective Wolffbrandt to learn more!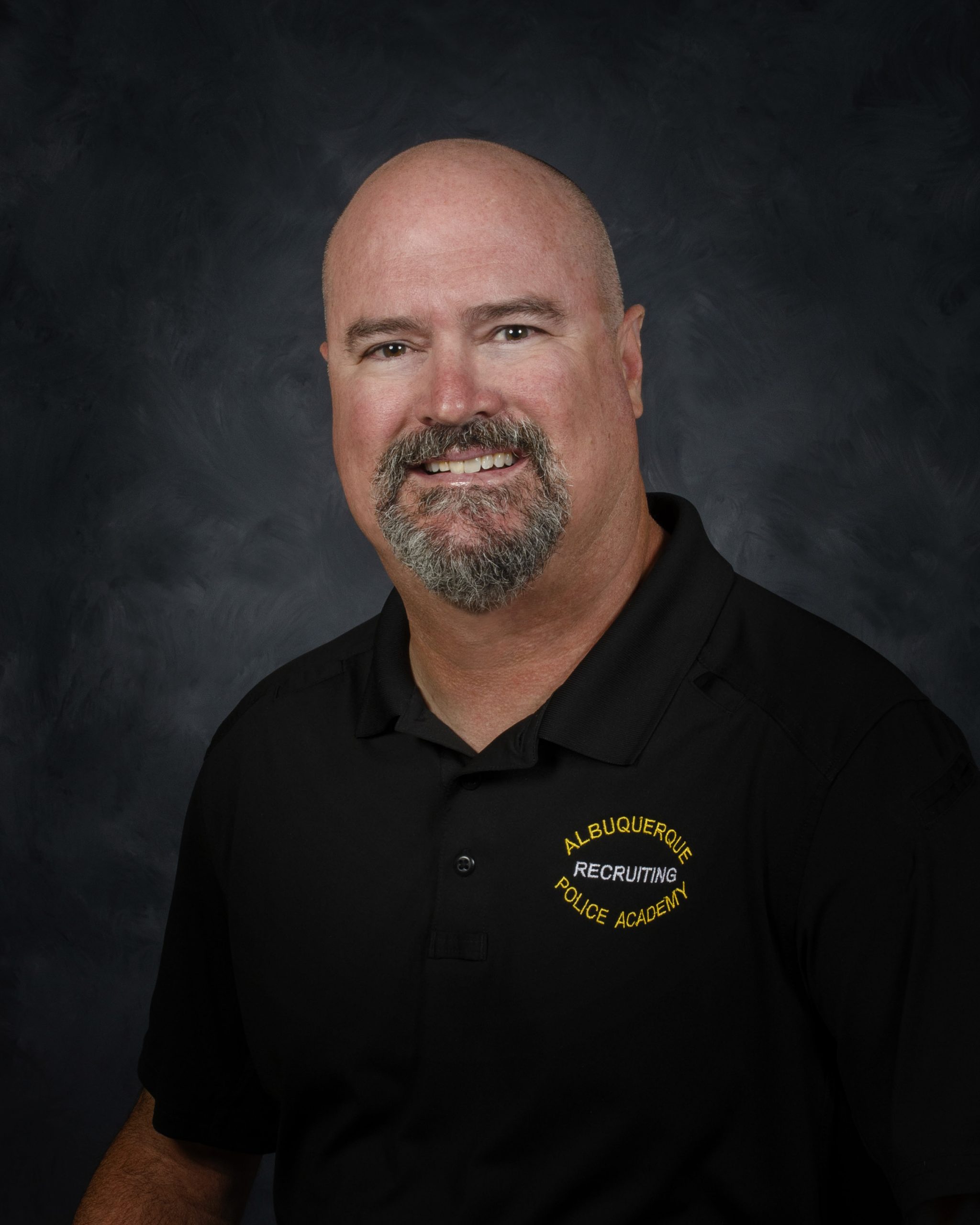 Dan Calt
Recruiter / Retired Officer
Retired Officer Dan Calt graduated from APD 82nd Cadet Class in December of 2001.  Officer Calt served 15 years in Field Services Bureau answering police service calls from the public.  Officer Calt was a Field Training Officer for 8 years and trained over 40 Recruit Officers in numerous phases of training.  Officer Calt spent 3 years in the department's Internal Affairs Professional Standards Unit and one year in the Recruiting Unit before retiring in September of 2019.  During his career, Officer Calt was awarded the Medal of Outstanding Service, Medal of Meritorious Service and the Medal of Valor.
IF I CAN,
YU CAN
Listen to officers share their stories on why they became police officers